Expert Physiotherapy For All Your Needs
Do you suffer from pain or reduced mobility?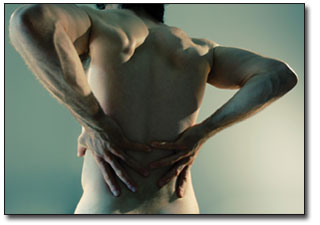 Chris Gadeke BSc (Hons) HPC MCSP MMACP AACP is a Chartered Physiotherapist and provides treatment of:
Neck pain, back pain and sciatica
Postural problems and headaches
Muscle and joint sprains
Rehabilitation after surgery
Overuse and repetitive strain injuries
Neurological rehabilitation
He has worked for the NHS, and more recently as an Army Physiotherapist and private practitioner. He has extensive sports medicine experience having worked with Portsmouth FC Academy and the England U16 team.
Why go to Chris Gadeke Physiotherapy?
The importance is to develop a working partnership, between the clinician and you the patient.  By indentifying the root cause of your symptoms together, will enable the most effective outcome by helping understand and manage your condition. Therefore you won't need to keep coming back. Prevention and education is paramount. We'll give you the knowledge and support, couple this with expert hands on treatment and you'll see the difference.
Importantly if you are not showing signs of getting better within 3 weeks then we won't keep on treating you. And we'll tell you why. However we will refer you on for further investigation to your GP and network of consultants. Chris works as a Clinical Specialist Practitioner at St Mary's and Queen Alexandra Hospitals and has developed a wide network of relations with orthopaedic and rheumatology consultants.
Call for an appointment and assessment:
Telephone: 023 9265 8306
Mobile: 07974 374 872
Registered with most Health Insurance Companies.